What's In It For Me?
You can save money on motorcycle insurance by avoiding expensive bikes, using enhanced security features, and by requesting a higher deductible.
Many insurance companies offer a deduction in exchange for periodically taking a rider safety course.
Regardless of how much insurance you have on your bike, protecting your personal safety should be your top priority.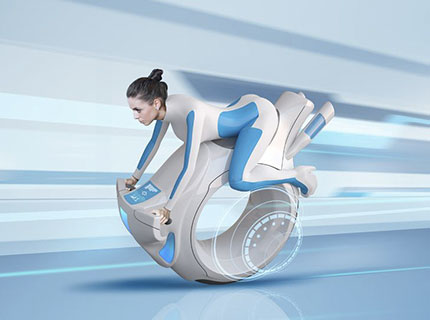 Motorcycle Insurance - The Best Quotes?
Getting insurance for your motorcycle is not as difficult as you may think. With only a little research, you can ensure that you receive the best possible plan at the lowest cost.
Since motorcycles are more prone to accidents and theft than other vehicles, it's important that your insurance protects you from both of these circumstances. If you can do this without paying a ridiculous monthly rate, then you will be far better off in the long run.
With that in mind, let's take a look at some of the things that will reduce your motorcycle insurance rates. First, taking a rider safety course can significantly reduce the amount you pay. Unfortunately, this discount may expire every three years. However, by re-taking the test, you can ensure that your insurance is kept at the lowest possible level.
It is also worthwhile to invest in a good security device for your motorcycle. A good alarm or an immobilizer will not only deter potential thieves, but it will also lower your monthly motorcycle insurance rates.
Depending on the value of your bike, your insurance rates could fluctuate. Just like with cars, higher-priced exotic motorcycles will require a higher rate of insurance than their average counterparts. If flashiness isn't important to you, then you can save hundreds of dollars by purchasing an older, less valuable motorcycle.
Other common ways to reduce insurance hold true for motorcycles. For example, bundling motorcycle insurance with other insurance plans can save you money. Similarly, increasing your deductible can also reduce your monthly costs, although it may require you to have more money in an emergency account in order to afford the deductible.
So What!?!
1.)
In 2006 about 4,935 people were killed riding motorcycles of various makes and models.
2.)
In the multiple vehicle accidents, the driver of the other vehicle violated the motorcycle right-of-way and caused the accident in two-thirds of those accidents.
3.)
Less than 10% of the motorcycle riders involved in most accidents had insurance of any kind to provide medical care or replace property.
To get your Free Consultation with a Motorcycle Insurance expert, simply Click The Button Below:

Get motorcycle insurance information delivered directly to your inbox.
Our reputation depends on the security of your personal information.
There will be no spam and no unwanted email.