What's In It For Me?
In a world filled with lawsuits, don't risk your source of income. Protect your investment with adequate business insurance.
Business insurance reduces your risk of liability, and can protect both your employees and your assets against theft and other damages.
You can save money on your business insurance by implementing a number of safety measures - and by creating a drug-free work environment.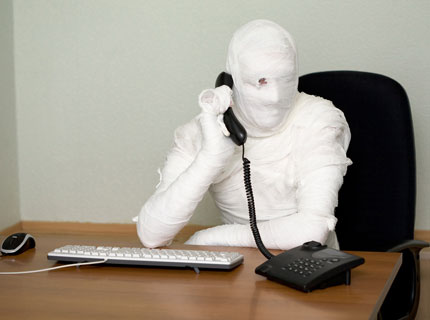 Business Insurance - The Best Rates And Plans?
If you've invested time and money into your business, then you don't want that hard work to disappear in the case of an emergency. With business insurance, you can protect yourself from liability, theft, and many other damages. In a world that is full of lawsuits and other risks, business insurance is quickly becoming a necessity for companies in all sorts of industries.
One of the most important aspects of business insurance is the liability coverage, which will protect your business in the event of a lawsuit. Depending on the scale of your plan, this can cover the entire lawsuit, or just a portion of it. If your business is in a lawsuit-prone industry, like restaurants, contractors, or liquor retail, then it's incredibly important to take out the right business insurance plan.
However, even businesses that are not necessarily prone to lawsuits will still want to get liability coverage. If a customer slips and falls in your retail store, for example, then you could be on the hook for any medical expenses and other damages incurred. This makes business insurance important for so many different industries.
Of course, business insurance covers more than just liability. It can also cover damages to your property and assets, and can protect your business in the case of a natural disaster or other emergency. Since many business owners use their company as their sole source of income, it's important that you not expose yourself to any more risk than necessary.
If you want to save money on your business insurance, then you can take advantage of a number of different discounts. Here are some of the easiest ways to save:
Install A Security System – to protect your retail environment or your office from theft, consider installing a comprehensive security system. Businesses that are monitored by a central alarm station, for example, can save a significant amount of money per year.
Foster A Drug-Free Work Environment – Companies that certify their workplace as being drug-free may be eligible to receive a discount on their business insurance. The majority of drug addicts work either full-time or part-time, and, as a group, they have a significantly higher risk of experiencing a workplace accident.
Workplace Safety Measures – To protect your business from flooding and fire damage, you may want to install various safety measures, like a smoke alarm system or an emergency action plan. Or, if your business works with dangerous chemicals, be sure to store them in a safe and sealed area. Insurance agencies will recognize actions like this and will reward businesses with a large discount.
Ultimately, business insurance is an investment that could save your company from declaring bankruptcy in the future. Lawsuits – and other accidents – can occur at any moment, and you don't want to risk losing your main source of income.
So What!?!
1.)
With just one claim, against your business, what may have taken you years to build can be wiped out completely.
2.)
It is increasingly important that business owners review our general liability insurance in order to ensure that the coverage protects us against claims made for bodily injury or property damage.
3.)
Today, many small businesses operate without liability insurance, but in today's climate, operating with insufficient liability coverage is a highly volatile practice.
To get your Free Consultation with a Business Insurance expert, simply Click The Button Below:

Get business insurance information delivered directly to your inbox.
Our reputation depends on the security of your personal information.
There will be no spam and no unwanted email.